Fashion is by no means limited to representation She may wander freely with the notes She may be engraved with the time Glamorous She may be exploring the fragrance of floral traces

In the meticulous carving of light and shadow let you feel like being in the Eden far away from the hubbub to become a beautiful woman who knows life Art all from Jie Lifisee art space

Pink blue wardrobe Fashion Group is the art pioneer in the fashion industry, which last year created the world's first fashion musical "Dancer in the Dark", this year also brought its high-end brand BBLLUUEE and advanced dress custom brand BBLLUUEE GOLD open art span New attempt. In addition to the pink blue closet will be 400 square meters large booth display BBLLUUEE brand innovation concept, pink blue wardrobe in Shenzhen Huaqiang North Business District Century Plaza 1200 square meters shopping mall "Lifisee Art Space" will also be held during the Canton Fair . "Lifisee Art Space" integrates art fashion, art installation, art salon, art forum, fashion PARTY, art education and art exhibition together to create a brand new "multi-brand cross-format art and business interactive new mode".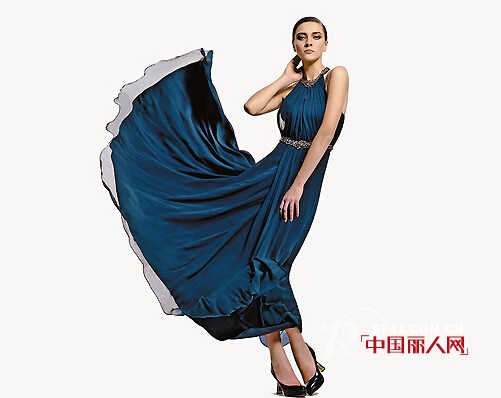 P: How do you feel in the struggles of these years?

Li Feiyue: This year is our eighth year. I feel more and more excited. With all walks of life, I have brought a lot of inspiration and growth. In the first four or five years, we are steadily expanding, but after the expansion, we have sprouted the pursuit of art. First of all, our team needs to be changed. In 2012, we created the Employee Art Troupe - BBLLUUEE Art Troupe to nurture the artistic accomplishments of our employees and pioneered the world's first cross-border work "Fashionable Musical Dancers" To convey to the community "to find the beauty of life art," the brand concept.

P: Why did you start the idea of ​​creating Lifisee art space?

Li Feiyue: After all, fashion musicals are on the stage and there will be a gap between consumers' perceptions. Therefore, in 2013, we also explored how to "connect" with consumers, so this year we made a new project Lifisee Art space, its strength lies in the sustainability and exploration.

P: What kind of experience can we get in Lifisee art space?

Li Feiyue: In the Lifisee Art Space, we started the journey of "looking for the beauty of life art", integrating fashion and music, dance, art, literature, floral art and art collection. The Flower Shop, the Brug Art Museum of Living, the Brug Art Book Bar, the Brew House, etc., sharing music with customers, sharing the beauty and sharing the art of life.

One of normal fabric, can be made to shirts,blouses,dress,trousers etc.it has solid,y/d,print etc. it was brushed by machine on face side or back side.

Fleece Fabric,Knit Fleece Fabric,Poly Rayon Fleece,Fleece Fabric For Clothes

Shaoxing Yingcai Textiles Co.,Ltd , https://www.blg-yc.com