I was criticized soil dregs, I was fortunate enough to spend Danke Lopuomu shop, this elegant and casual garden artistic style of the women's brand , let me a little bold man suddenly lady beauty up. I like her comfortable natural cotton fabric, like her fresh and elegant little floral, like her beautiful dress. Wearing a shirt, Ke Leomu Mei Mei's dress, walking seems to be full of flowers, I feel beautiful.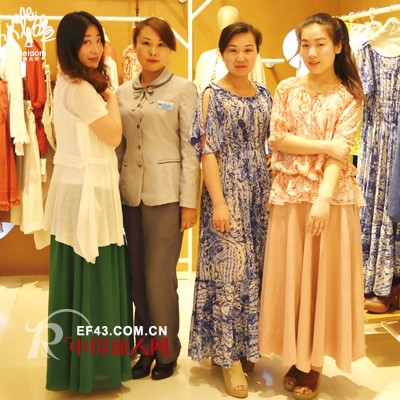 The clerk, like me, likes the brand of Cosmo. Through the work of this brand, we greatly enhance the dressing, color inspiration is endless. Clothing sales experience to bring us the greatest achievement is to find confidence.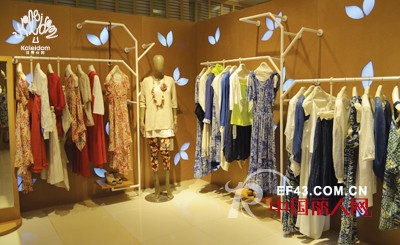 We are the first Kelemodu shop in the Zhengzhou area. For me, the pressure and motivation coexist. At the same time, I also tell myself and all the staff that I have to make my own appearance. We have four people divided into VIP, financial, health, product specialists, the task decomposition to the month, week, day, every day there is a main push, style photos, design points, with methods, prices and other information through the store WeChat push to customers . Our staff, like friends, communicate and communicate anytime, anywhere, try on and off every day, display, simulation exercises, the overall atmosphere is particularly relaxed and harmonious. From time to time to establish a benchmark, we analyze the causes of the Dalian and share learning. I feel like a fashion marketer, passionate, contagious, clothing skills with these basic qualities must have, but also to quickly find ways to identify customer needs points and patience and persuasion. These abilities do not come from time to time, and we need to explore, exercise, strengthen and summarize ourselves. We are in an open, relaxed, happy, competitive and motivated team atmosphere, enjoy the joy of success and the excitement of finding ways, we have grown, we have improved!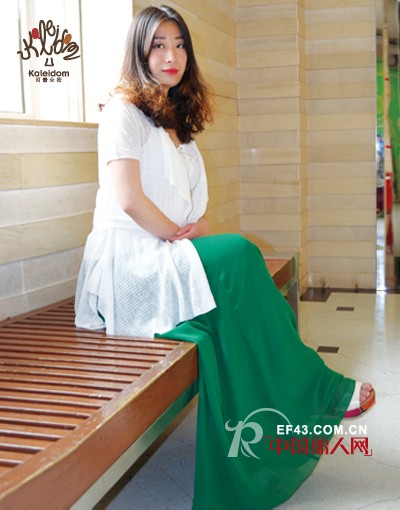 Because of this brand, we know a lot of people who have stories. Li sister spending more strength, often patronize the shop like the linen clothes of Dr. Li, the most piercing flavor of Kele Duomu sister, dressed in the main favorite dress like Chen sister ... ... Among them are teachers, doctors, Civil servants, although different temperament, but because I like this idyllic clothing style into our world. We are more excited and happy that more and more women recognize and elegant like after Keleiduomu brand, become more confident and calm, life is more Choulan better.

After joining the Kelemomu family, let me from a feeling of no self-esteem, burgeoning big woman, into a gentle, delicate, emotionally rich lady-type mother. I have a caring lover, a 3-year-old daughter who calls me sister Abbé, a re-molding of Ke Laimuomu, this team gave me confidence, I feel the life is so beautiful, I must Will cherish the present life, enjoy the wonderful time spent with my team in the Ke Laimuomu!

Kids Backpacks For School,Disney License Backpack,Disney License School Bag,License School Backpack

Artistar , https://www.cn-artistar.com